The Best Father's Day Gifts Your Dad Will Actually Love [2023]
Father's Day (Sunday, June 18) is only a half-month away, so it's time to start thinking about what to get him. But don't worry. Our authors and editors have been working hard to help you shop for your father, your father's father, or another paternal figure in your life.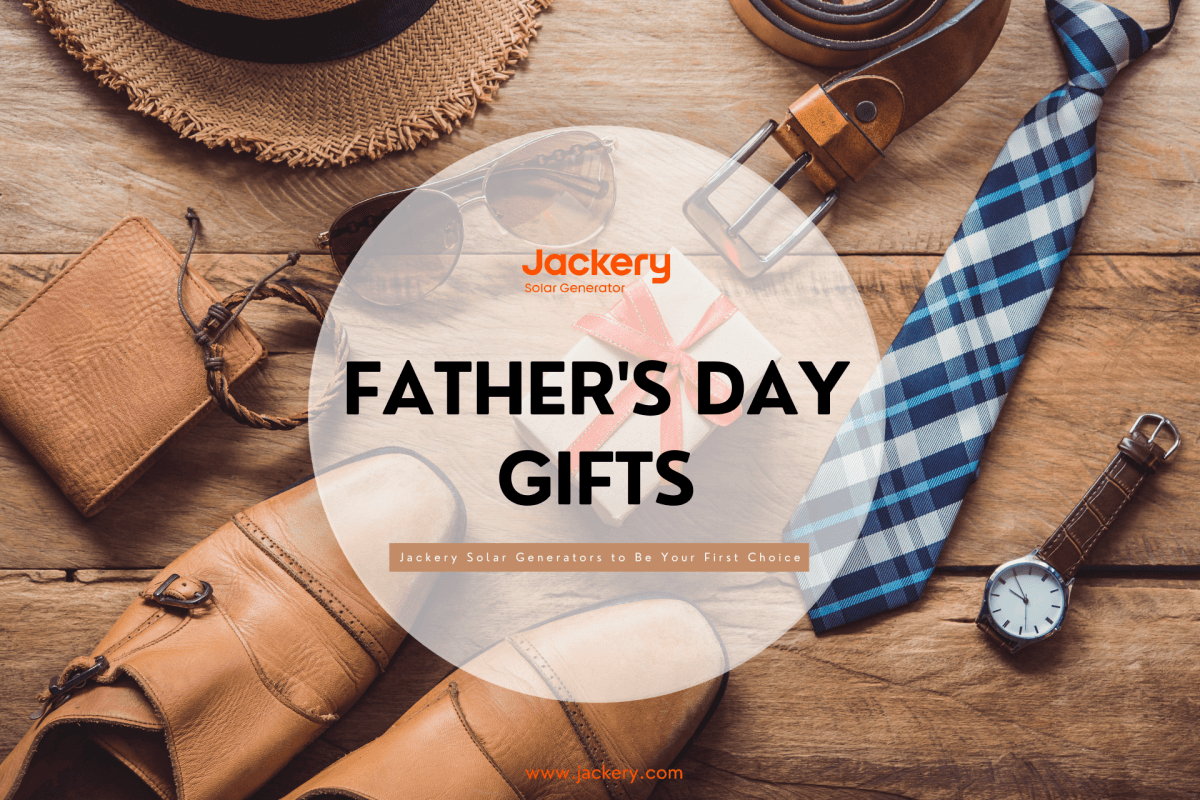 Dads, or any guy, are always the more challenging family members to shop for. He'll usually say he doesn't need anything or already has everything he requires. But, on June 18, failing to bring a great Father's Day gift is not an option, so what should you do?     
Ties have one advantage: they're practical; most guys need a tie, even if they only sometimes wear one. But we can do far better when it comes to unique gift ideas. Our comprehensive Father's Day gift guide includes practical presents for outdoor and DIY gifts. For most outdoorsy dads, we recommend Jackery Solar Generators to meet their outdoor power demands, whether camping, hiking, boating, or living off-grid.      
 

518 Wh Capacity, 500W Inverter (1000W Surge)

Supports Multiple Appliance Charging

Lightweight and Portable Design

3 Ways to Recharge

37.9dB Quiet Power Station
Best Father's Day Gifts
We've included the best Father's Day gift ideas for his hobbies, such as fishing or grilling, as well as personalized products that are genuinely one-of-a-kind and some top presents for men for when you're genuinely stumped.
We also have gifts for all types of dads, including fathers-in-law, stepfathers, and even grandfathers.
What's the best part? With an Amazon Prime account, many of them can be dispatched in two days or less. Remember that the personalized elements we've included will require more time.
Massage Cushion  
We recommend consulting our list of the most incredible Father's Day gifts for every sort of dad for an all-in-one purchasing guide. If he's usually moaning about his back, this heated massage cushion will relieve any tightness after a hard day.     
A massage cushion is a tool for increasing flexibility and blood flow to the muscles. People with chronic back, neck, or shoulder discomfort may find these devices helpful.
Massage relieves muscle pain, relaxes the body, and relieves tension. Massage is also thought to provide physiological benefits such as easing digestion, boosting the immune system, reducing headaches, stimulating circulation, and regulating moderate depression.
Grilling Basket  
Your father will never forget this Father's Day gift if he starts blowing smoke out of his ears when his kabobs fall apart on the grill. A neatly piled kabob will fit into this grilling basket like a puzzle piece, so all he has to worry about is seasoning, saucing, and flipping until they're just right.
A grill basket is an essential tool that allows you to efficiently operate and produce a charred taste on small or delicate foods on a hot grill. They may be used on a pellet grill or a portable barbecue; some can even be used over an open flame while camping.
They're an effective way to flip and rotate things that might fall through the grates, such as thinly sliced onions, or meals that need to be skewered before cooking, such as diced chicken or shrimp. This barbeque gadget is also a wise purchase if your father enjoys dishes that adhere to grill grates.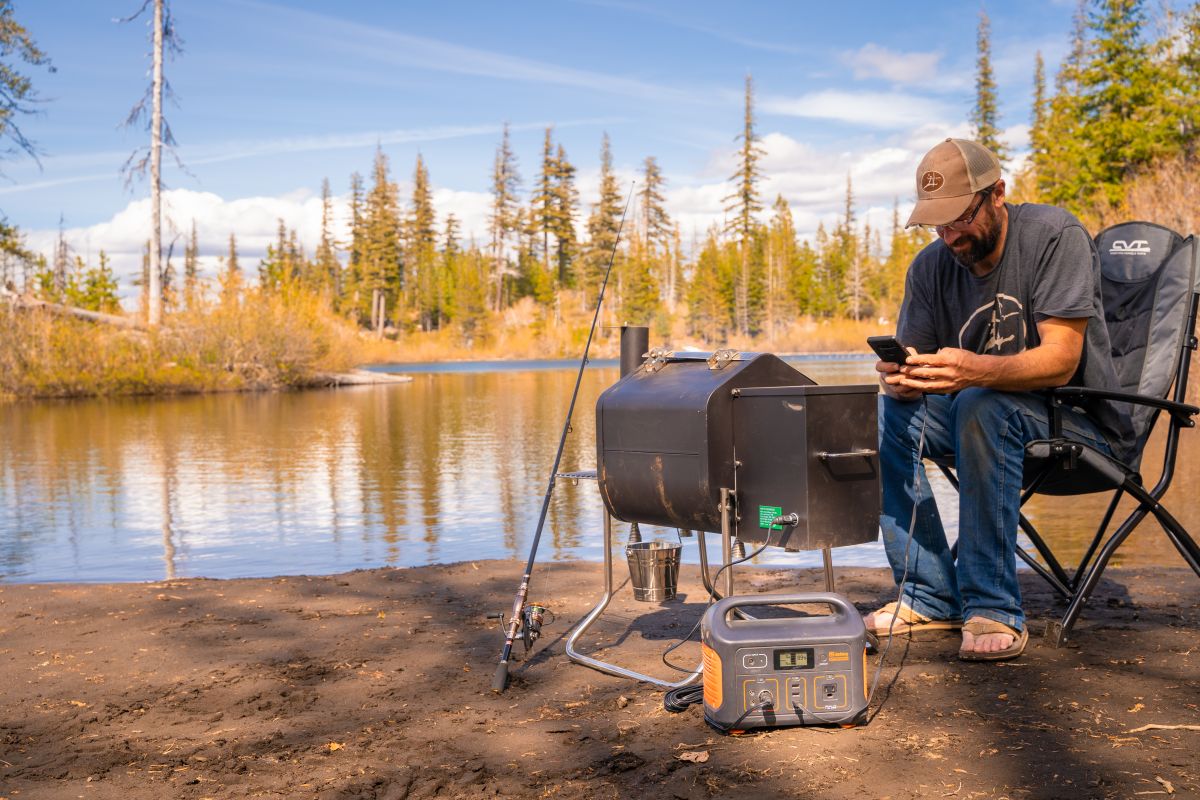 Beer Club Subscription
Inspire him to branch out from his standard brew by giving him a beer subscription to expose him to unique craft offerings from some of the country's top small breweries. This beer subscription focuses on smaller brewers, so he won't discover anything mass-produced, as he might at a local liquor store.
This club sends monthly shipments of unique artisan beers from across the country. Many new beers and craft brewers have restricted distribution, so a CBC subscription may be your only chance to sample those unusual offerings.   
Survival Kit  
Only a father would be thrilled to receive a survival pack as a present! Not only will he like rummaging through all of his new devices, but he'll also enjoy being the one who is prepared for everything that may occur while he's out and about.
In a natural disaster or artificial accident, such as a flood, earthquake, or power outage, a home survival pack can assist in keeping your loved ones safe.
A well-stocked home survival kit will allow you to eat, give basic first aid, and receive emergency information, among other things.
Tech GPS Watch   
Look beyond this list to surprise Dad with a high-tech gadget or gizmo. A GPS running watch is twice as precise as a running app in speed and distance readings - watch accuracy is rough +/- 3 feet versus running app accuracy of +/- 6 feet.
The real-time metrics on your dad's wrist, where he can see them using a GPS watch, lets him know exactly how his training is going! The tracking feature is also an excellent safety feature because it allows him to communicate his location with family and friends via a wireless link to his phone.
GPS watches have been developed recently to meet all your training requirements. Based on the model, the multi-sport profiles allow personalized tracking for cardio workouts, treadmill running, cycling, swimming, golf, and several outdoor hobbies.
Outdoor Father's Day Gifts
Many fathers like trying out a new pastime. Like putting on hiking boots, firing the grill, or organizing weekend fishing trips during the warmer months.
Finding the ideal outdoors-inspired Father's Day gifts might help your dad discover their adventurous side or encourage him to take on new challenges on lakes, golf courses, and trails.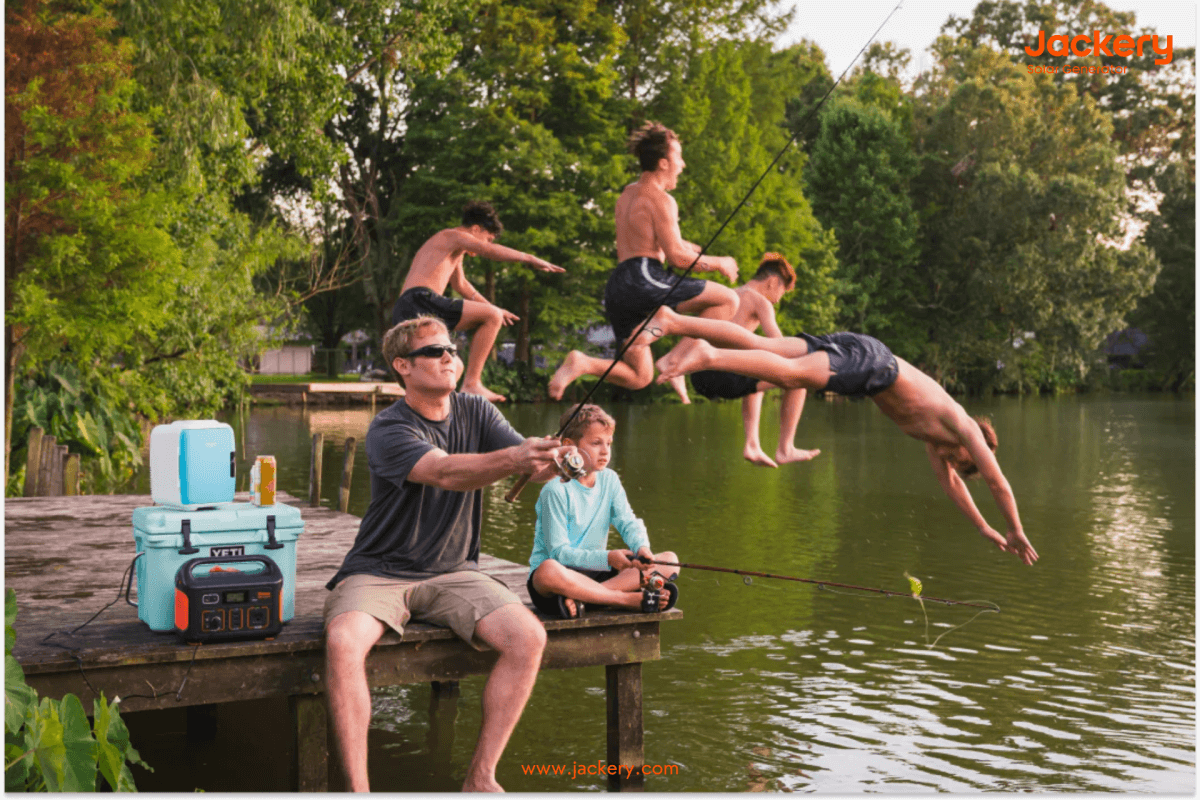 GoPro Camera
A GoPro is a lightweight, tiny camera designed to capture activity. One of the most apparent advantages of using a GoPro is the capacity to take wide-angle photographs, which would be highly challenging or impossible to capture with a regular camera. 
GoPro cameras are small, lightweight devices that may be installed practically anywhere. They're ideal for sports such as surfing, boating, or simply walking around your neighborhood.
You and your father can feel confident leaving them somewhere or taking them on an exciting trip because they are constructed to withstand a wide range of abuse. And GoPro provides an excellent guarantee that covers the cost of repairs or replacement.     
Jackery Solar Generator 300/500 
Going on an outdoor excursion does not need you to give up modern conveniences. You may appreciate the natural beauty and have fun with your electronics if you have a portable solar generator. You may charge these devices for free.                               
Jackery Solar Generator 300: Perfect for short and light outdoor activities like hiking, backpacking, riding, etc.
Jackery Solar Generator 500: Best for long-distance outdoor activities with 518Wh power capacity, like 2-3 days of hiking, car trips, and more.
Jackery is a major manufacturer of high-quality solar equipment, including solar panels, power stations, and solar generators. The Jackery solar generators are rechargeable battery-powered generators. They have an AC outlet, a DC carport, and USB powering ports for all your devices, including computers, fans, CPAP machines, and more outdoor appliances.  
With a capacity of 293Wh, the Jackery Solar Generator 300 is excellent for short camping trips, power outages, and backpacking. The power station's 80% battery requires 2 hours to recharge via the wall outlet and the 60W PD USB-C connector simultaneously. You may also charge your power station with an AC adapter at home, a car outlet when traveling, or the Jackery SolarSaga 100W solar panel.
Series

Capacity

Ports

Recharge Time

Outdoor Appliances

Jackery Solar Generator 300

293Wh

1*60W PD USB-C

1* QC3.0 USB-A

1*Carport

2*AC Output

SolarSaga 100W: 3.5H

Light(5W): 50H 

GPS(50W): 5H

Phone(29W): 30Charges

Drone(60W): 5.5Charges

Headphone(5W): 50H

Wall Charging: 3.5H

Car Charging: 3.7H
The Jackery Solar Generator 500 has a lithium-ion battery pack and a solid frame structure to provide maximum, long-lasting power for any outdoor adventure. With a capacity of 518Wh (24Ah, 21.6V), it can power a mini cooler, fan, light, and other devices. Its battery management technology manages each cell, allowing the battery to last longer while being pass-through charged. It has a foldable form and weighs only 9.1 pounds. It's convenient for on-the-go use.
Series

Capacity

Ports

Recharge Time

Outdoor Appliances

Jackery Solar Generator 500

518Wh

3*USB-A Output

2* DC Output

1*Carport

1*AC Output

SolarSaga 100W: 9H

Light(5W): 88H 

GPS(50W): 8.8H

Phone(29W): 53Charges

Drone(60W): 9Charges

Headphone(5W): 88H

Wall Charging: 6.5H

Car Charging: 7.5H
Binoculars
If your father enjoys birding, trekking, or observing distant sights, he'd appreciate some new binoculars.
Binoculars are the ideal instrument for viewing distant objects. They can help Dad see things that are too far away to notice with the naked eye, which is especially useful if he is attempting to spot something specific, such as an animal in the wild or a particular star in the night sky.
If your father is going on a trek or a camping vacation, he can easily carry a pair of binoculars in your block. They don't weigh much and won't take up much space.          
Kayak or Canoe
Whether your father is a pleasure paddler or a competitive athlete, kayaking has several benefits for your health and well-being. It's also great for heart, joints, and upper body strength.
Purchasing a kayak for your father could be the most remarkable thing you ever do for him. As he sets out, paddle in hand, he may rediscover his feeling of adventure and wonder. Kayaking, a rhythmic workout in which you keep a reasonably steady pace, fits the description beautifully.
Your upper body sees most of the action while kayaking. The motion of lifting and lowering your paddle, combined with the water's resistance, builds up core strength and muscle in the back, chest, and shoulders.
Portable Mini Cooler
A well-built hard-sided cooler is required for a backyard party. The little cooler can be utilized as a bench for extra seating, a short countertop, or a step stool in a pinch. Your father will appreciate the functionality of this long-lasting item, particularly the included detachable divider and wire basket. Your dad still needs a tumbler, water bottle, or travel cup.    
Do you have a backyard in your house? If your father spends much time back there drinking beer or cocktails, having a tiny cooler out there makes sense to keep the drinks chilled.
A portable mini cooler will function anyplace with an outlet to plug it into. It is a gadget that can be placed on a countertop and takes up little space. They are ideal for parties, family gatherings, road trips, and fishing.      
Outdoor Blanket
For a durable outdoor blanket that can withstand years of use from dogs, kids, or dads. These beautiful blankets are ideal for backyard parties, camping, and picnics. Bring one to an outdoor concert, or keep one in your car for those last-minute beach trips with the family. And if you're staying close to home for Father's Day, these blankets will be helpful.
One of the most fabulous things about owning an outdoor blanket is how frequently you use it. From camping to the couch, beaches to backyards, and fire pits to festivals, there appears to be no situation that isn't enhanced by the addition of a camp blanket, especially when there's a chill in the air.
Unique Father's Day Gifts
The difference between a good Father's Day gift and a unique gift is purchasing something that Dad would not buy for himself or something with which he can develop long-lasting memories.
Finding lovely Father's Day gifts that aren't just another pair of ties or a book may be difficult, so we frequently prefer to discover genuinely unique things — the kinds of items that we'd never thought to get ourselves but will be grateful you did.
Standing Desk Converter
The standing desk conversion is ideal for the working-from-home father. It's desktop and keyboard tray both have enough room, and it adjusts with the push of a lever.
Health issues like coronary heart disease, obesity, and back discomfort have all been linked to excessive sitting. Your father can minimize his sitting time and improve his posture by utilizing a standing desk converter, which can help lower the risk of these health concerns.
Standing desks have been proven to boost focus and increase energy levels, making him more productive and effective throughout the day.   
Lightweight Hammock
Every backyard might benefit from a lounge area for relaxation and entertainment. The lightweight hammock is a packable resting spot for two people to lay between the trees. Each hammock has carabiners and straps, allowing you to hang it without hurting the trees and store it when unused.
A hammock will naturally transfer your father into the best resting position for him—and keep him there. In this way, it is identical to a memory foam bed.
Swaying will affect his brain waves, causing him to rest and fall asleep sooner. Swinging can help your father relax even if he is not sleeping, relieving him from the day's stresses. 
Bread Trimming Kit   
Rather than selecting a single item, a gift set is an excellent approach to ensure you and your father have options. Beard oils, combs, brushes, and washes are essential beard supplies to have on hand. Beard trimmers are also crucial for guys who wish to keep their beards looking nice and clean.
If your father is serious about his beard and keeping it looking good - or at least not looking messy - specific beard care things are required to keep his facial hair in tip-top shape. As a result, a bread trimming kit is significantly more valuable as a Father's Day gift for your father.
Sleep Eye Mask
Unbroken sleep is difficult regardless of how well you and your father plan or try to acclimate to a new schedule while traveling. Eye masks can provide a sense of normalcy and better sleep in unfamiliar surroundings.
A weighted eye mask typically contains tiny microbeads that provide compression that your father will find soothing as he falls asleep.
He rubs against the pillows, sheets, and blankets while he tosses and turns at night. An eye mask can act as a protective layer, preventing skin injury from friction.
Electric Toothbrush
According to a new study, electric toothbrushes clean teeth and gums far better than manual toothbrushes. Compared to individuals who use a manual toothbrush, those who use an electric toothbrush have healthier gums, less tooth decay, and keep their teeth longer.
An electric toothbrush should be on your Father's Day gift list. Rechargeable electric toothbrushes outperform manual toothbrushes in plaque reduction. Many people prefer power toothbrushes over manual toothbrushes because they do the brushing action for them.
Furthermore, with so many different types and features available, selecting one that meets your father's precise oral health requirements is simple.
DIY Father's Day Gifts
If there's one person who appreciates a little sweat equity in the present, it's Dad. If he's the guy who taught you how to replace a tire, use a drill, or fix a leaky faucet, he'll smile when he opens a homemade DIY gift.
And if you're looking for Father's Day gifts, Christmas gifts, or any other unique occasion gifts, you've come to the correct place. Does your dad like being in the kitchen rather than out and about? How about having breakfast in bed with one of these recipes? Alternatively, make him a homemade snack mix to take to work.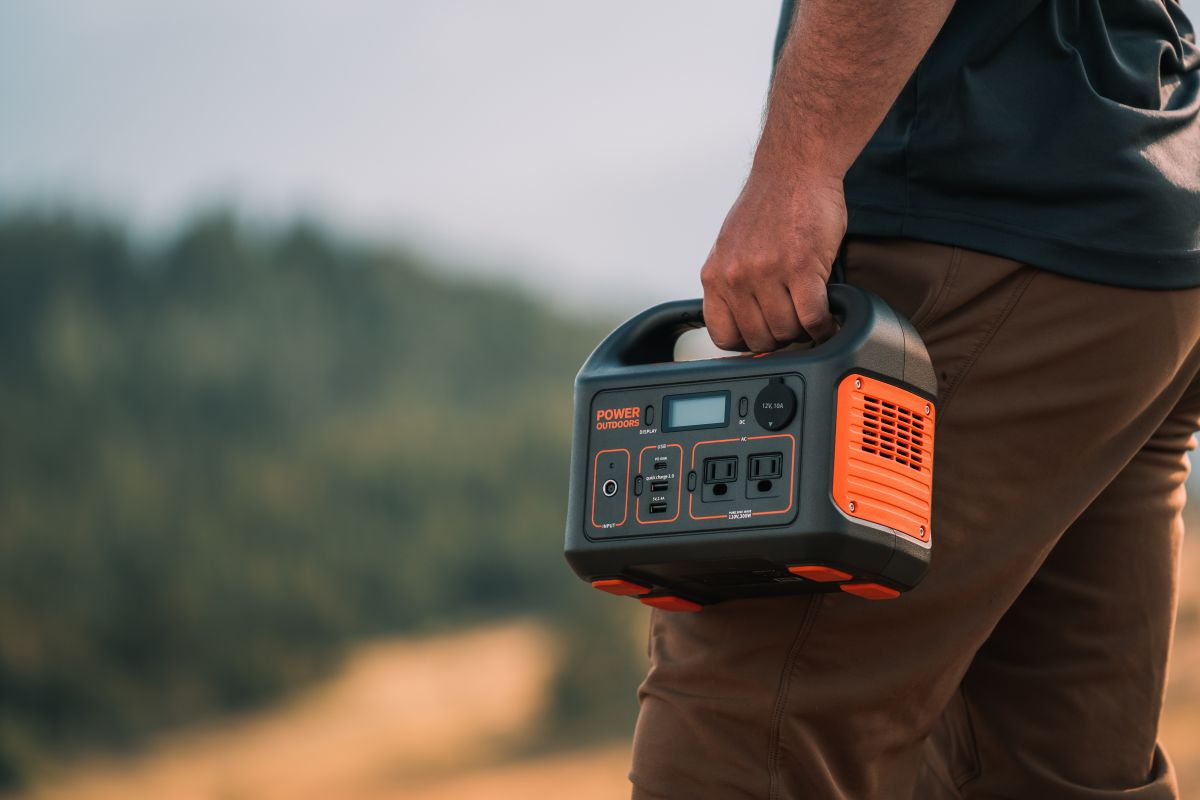 DIY Bookmark
Have a classic book you can't bear to part with? If the spine can be held, use it to assist Dad in keeping track of where he is in the next novel he reads.
First, select the appropriate paper. Choose a sturdy cardstock-like paper to support the bookmark, then choose an additional image or pattern to glue over the top.
The paper was then cut. You can make the bookmark any size you want. Cut the cardstock into a little, unobtrusive bookmark about an inch long or a more typical-sized bookmark around 2-3 inches wide.
Finally, fill up the blanks with your information. Cut and glue the decorative paper or chosen images onto the cardstock. Using a hole-puncher, create a hole at the top of your bookmark. Cut a 6-8 inch ribbon and fold it in half.
DIY Grilling Apron
This excellent grilling apron gift is for the dad who enjoys spending time in the country cooking a nice supper for friends and family.
Paint "grill master" and a grill on a plain canvas apron with fabric markers or paint and a little brush. Once dry, have youngsters paint orange, red, and yellow pinky fingers and press them onto the apron, just above the grill grates, to make flames.
Dad Memory Box
Father's Day will be here sooner than you think! While the dads in your lives may have some non-handmade gifts in mind, the truth is that every father has a treasure trove of handmade cards, love notes, and personal photos made for them by the people they care about the most.
Keep your memories of your grandfather secure in one attractive and unique location. This gift is an excellent introduction to woodworking: pick an unfinished box, apply wood stain, and stencil in your desired inscription.
Final Thoughts
There are plenty of excellent Father's Day gifts available this year. Father's Day is on June 18 and is rapidly approaching. But you still have time to find the perfect Father's Day present for Dad or another father figure in your life – and there are plenty of fantastic Father's Day gift alternatives for every budget.
How often have you entirely forgotten about the occasion, relying on a last-minute, online-based card provider to save the day? This page will assist you in deciding what to acquire for Father's Day gifts. Remember to include a Jackery Solar Generator for your father; whether he enjoys camping, fishing, or hiking, he will appreciate this wonderful gift.
---