The Beginners Guide to Landscape Photography Tips
Landscape photography is one of the incredible ways to soak in the natural beauty and get mesmerized by the breathtaking sunsets or vibrantly colored trees. However, capturing the beauty of the location with your camera requires using the appropriate equipment. Basic landscape photography tips for beginners include understanding the basic camera settings, choosing the right location, etc.
Besides, you'll need a portable charging solution to power all your photo-shooting devices. Jackery Solar Generators and Explorer Portable Power Stations are available in different sizes and capacities. The lightweight and portable Jackery Solar Generator 300 is specially designed for outdoor enthusiasts. It combines foldable solar panels and a portable power station to ensure you have the power to keep drones, laptops, etc., charged.
 

 

- Explorer 500 + SolarSaga 100W

- 518Wh capacity, 500W AC and 1000W peak power

- 3*USB-A ports, 2* DC ports, and 1*carport

- Lightest and most portable rechargeable lithium battery

- Pure sine wave 500W AC outlet
What is Landscape Photography?
Landscape photography means capturing the beauty of landscapes in an artful way. It's like transporting the viewer to that location and helping them visualize the magnificence of the landscape. As a keen landscape photographer, your aim is to turn your memorable experience into a fine piece of art.
Some compelling reasons to try landscape photography include the following:
Landscape photography lets you enjoy the world's natural beauty and de-stress yourself.
It's much more accessible compared to other types of photography.
It encourages exploration, helping you visit new and diverse locations, experience different cultures, and appreciate the world's diversity.
Landscape Photography Vs. Nature Photography
Both landscape photography and nature photography focus on capturing the natural world. However, they differ in a few aspects.
For instance, landscape photography aims to capture land or terrain rather than an individual element.
Alternatively, nature photography is a broader genre that captures macro, flowers, and wildlife.
Landscape Photography Equipment
In order to take breathtaking and alluring photos of landscapes, you'll need to invest in reliable landscape photography equipment. These include the three key elements – a camera, lens, and a tripod stand.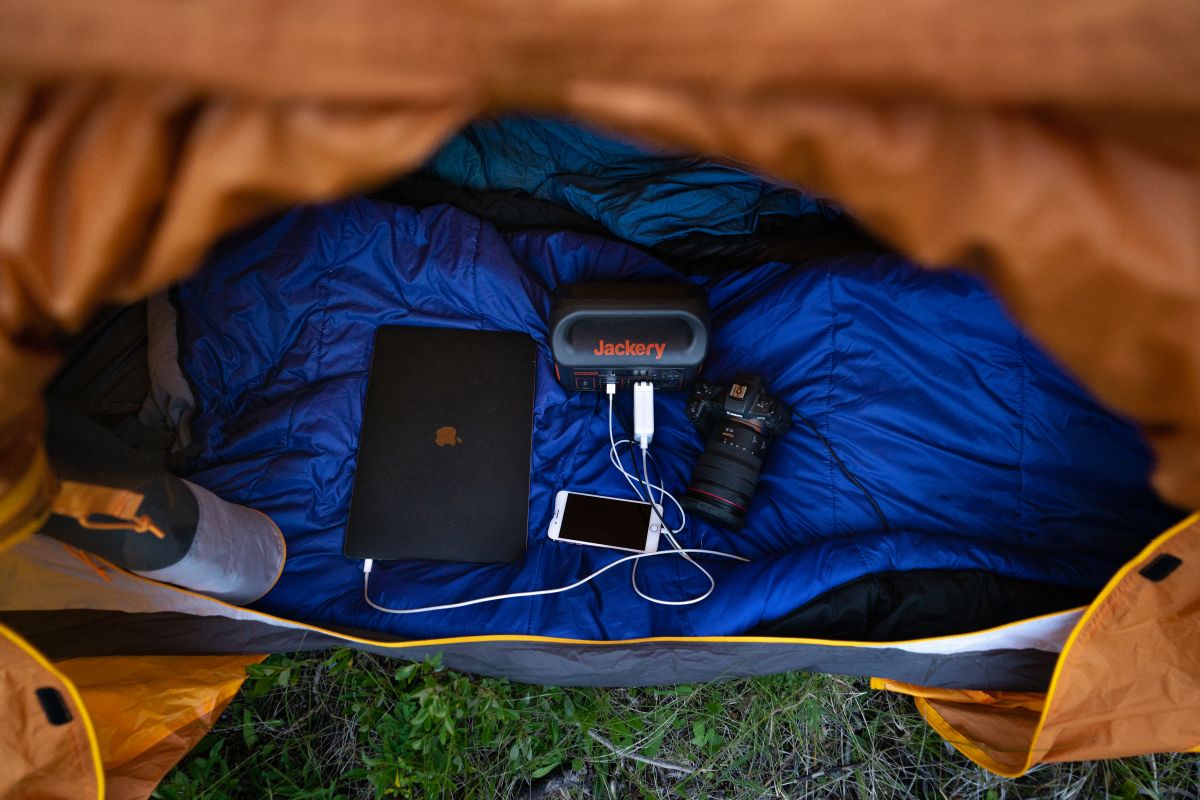 Camera
Two ideal cameras for landscape photography include DSLR and mirrorless cameras. These professional cameras can produce high-quality images, all thanks to their larger and improved sensor size. However, if you are a beginner planning to start with photography, consider choosing a full-frame camera with a 35mm sensor.
In addition, the camera should withstand tough weather conditions so you can click pictures during a storm, early in the morning, or after a heavy snowfall. Overall, a landscape photographer should choose a camera with rich in-camera features, a large sensor, and a wide selection of filters or lenses.
Lens
Regardless of how expensive or feature-rich your camera is, you will get low-quality pictures if the mounted lens is poor. Hence, choosing a lens with high frame sharpness, minimal ghosting and flare, and good contrast is vital.
Furthermore, a basic landscape photography tip is to keep the camera lens clean. This is because a dirty lens can hurt the lens coating and degrade the quality of captured images.
Tripod
A reliable and sturdy tripod is one of the most important pieces of equipment to start landscape photography. The role of a tripod is to minimize the shake and avoid blurry pictures.
While selecting the best tripod for your needs, ensure it is strong, robust, and stable enough to keep your camera intact during windy conditions.
You may consider choosing a tripod with rubber overshoes and spiked feet for additional security. This will ensure you can set up your camera on soft grass and hard rocks.
Jackery Solar Generator
Landscape photography often occurs in remote locations without access to electrical outlets. That said, it's important to carry your power source to charge photography appliances like cameras, drones, laptops, etc.
Jackery Solar Generators are robust and powerful charging solutions for outdoor enthusiasts. The solar generator combines a portable power station and solar panels to supply consistent electricity to photography devices.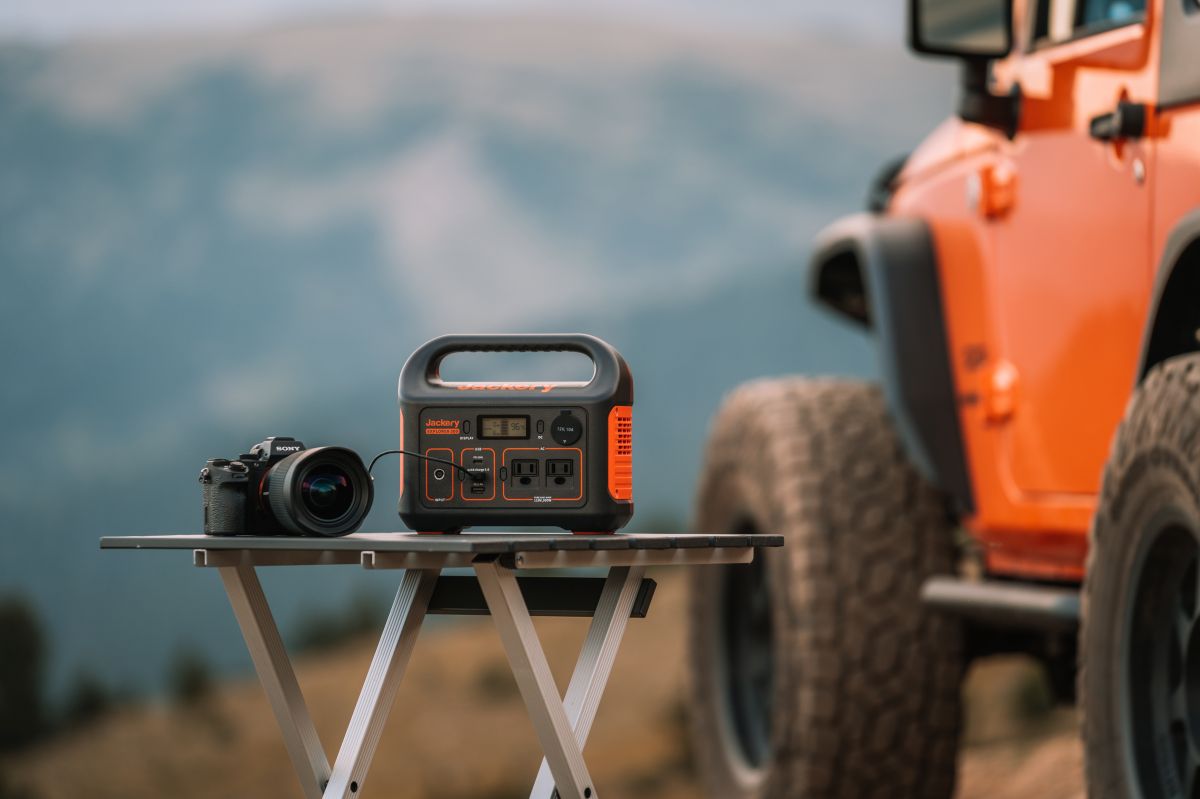 Landscape Photography Tips for Beginners
Now that you know the crucial equipment to carry during the trip, here are a few tips for landscape photography for beginners. This section will cover camera tricks, compositions, planning, etc., so you can click stunning landscape photos.
Landscape Photography Settings
As a photography beginner, you must understand how to best use your camera. The three important elements include aperture, ISO, and shutter speed. Based on how sharp you want to keep the foreground and background, start at f/5.6 and stop down. Avoid shooting beyond f/8 and f/11, as it can lead to diffraction.
Landscape photographers using a tripod don't have to bother regarding shutter speed. You can simply adjust the shutter speed based on the camera meters. If your camera has an "Auto ISO," turn it off. With the right shutter speed, ISO level, and aperture combination, you can get the right image exposure.
Landscape Photography Compositions
The next trick in our landscape photography tips list includes understanding the composition. A powerful composition allows photographers to take inspiring images. Some important composition rules include curves, the rule of thirds, straight lines, etc. Let us explain these rules briefly.
Rules of Thirds: It is a widely used and known composition rule that means your image should be divided into nine equal parts. It includes two equally spaced horizontal lines with two equally spaced vertical lines. All the essential image parts should be present along these lines or at their intersection.
Leading Lines: In simple words, it refers to using lines to get the viewer's attention. Compared to other compositional rules, leading lines are easily understood and are available anywhere.
Curves: One of the most common landscape photography tips for beginners includes curves. These strong composition lines make the visual journey interesting for the viewer and add depth to the pictures. Although there are many different types of curves, the "S" shape is widely popular in landscape photography.
Landscape Photography Planning
Another vital landscape photography tips for beginners include proper planning. The best landscape photographs usually occur within an hour of sunrise or sunset. However, it's not a general thumb rule everyone has to follow. Below we evaluate how you can plan your first landscape picture.
Seasons: To take the best photograph, you must consider seasons and locations. This is because some places look best in summer, while others look stunning in monsoons. Depending on the shooting site, you can choose the season that suits you.
Light: Next, good lighting can make or break your entire photography. Mostly the sun will be your primary source of lighting. Therefore, it's ideal to schedule your shoot when subtle, diffused lighting is available.
Position: The camera's position determines how well you can capture the landscape. Generally, there are four ways to place a camera – top, side, back, and front lighting. Most landscape shooters prefer side lighting as it helps them create shadows and add depth.
Landscape Photography Subjects
To get a great shot, scout your location and choose the subjects you wish to include in the picture. It can be anything, including water, dessert, mountain, etc.
If you are shooting near a river or stream, consider how to make water the center of interest and ensure it complements other frame elements.
On the contrary, if you shoot in desserts, look for ways to infuse the beauty of desserts and rugged nature in the picture. That said, you need to understand what feeling you get from the subject and the elements that complement the overall look.
Landscape Photography Post-Processing
Post-processing has always been one of the most crucial parts of landscape photography. Online software can help you perform basic to advanced editing like cropping. Local adjustments help you put the finishing touch on your image by applying colors and tonal values.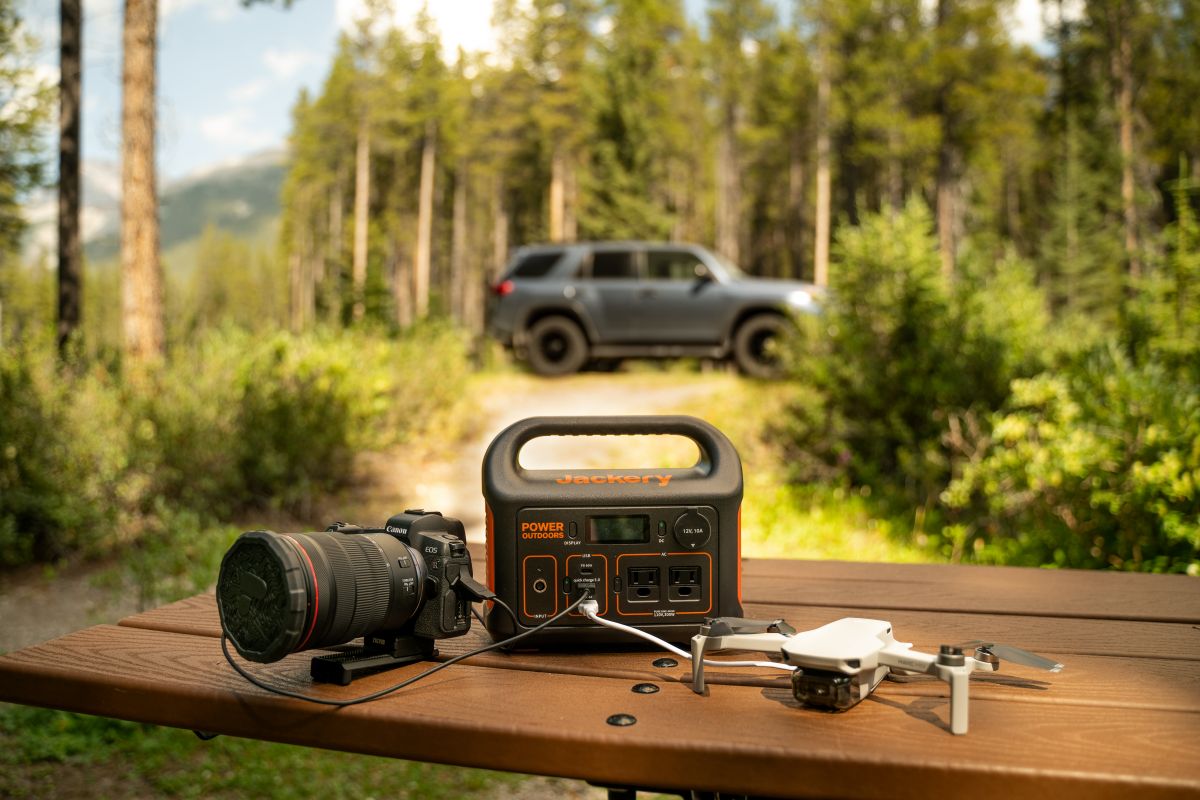 What Size of Solar Generator is Needed for Landscape Photography?
During landscape photography, you will likely carry a power solution to keep your gear charged. From laptops to cameras, drones, and lights, you will require a reliable power source.
Jackery Solar Generators convert solar energy into electricity using Jackery SolarSaga Solar Panels and Explorer Portable Power Stations. Depending on the power requirements of your photography devices, you can choose the ideal solar generator.
Here is how you can easily calculate the working time of Jackery Solar Generators equipped with different battery capacities.
Working Time = Capacity in Wh * 0.85 / Operating wattage of the device
Working Time = 1002Wh * 0.85 / 200 watts = 4 hours.
Here we suppose that you are using Jackery Solar Generator 1000 with a battery capacity of 1002Wh to charge appliances that consume 200 watts.
Below are two popular solar generators for outdoor activities.
Featuring a lithium battery of 518Wh, the Jackery Solar Generator 500 can charge most photography equipment for long hours. In addition, it features the size of a basketball and has a sturdy handle for easy transportation.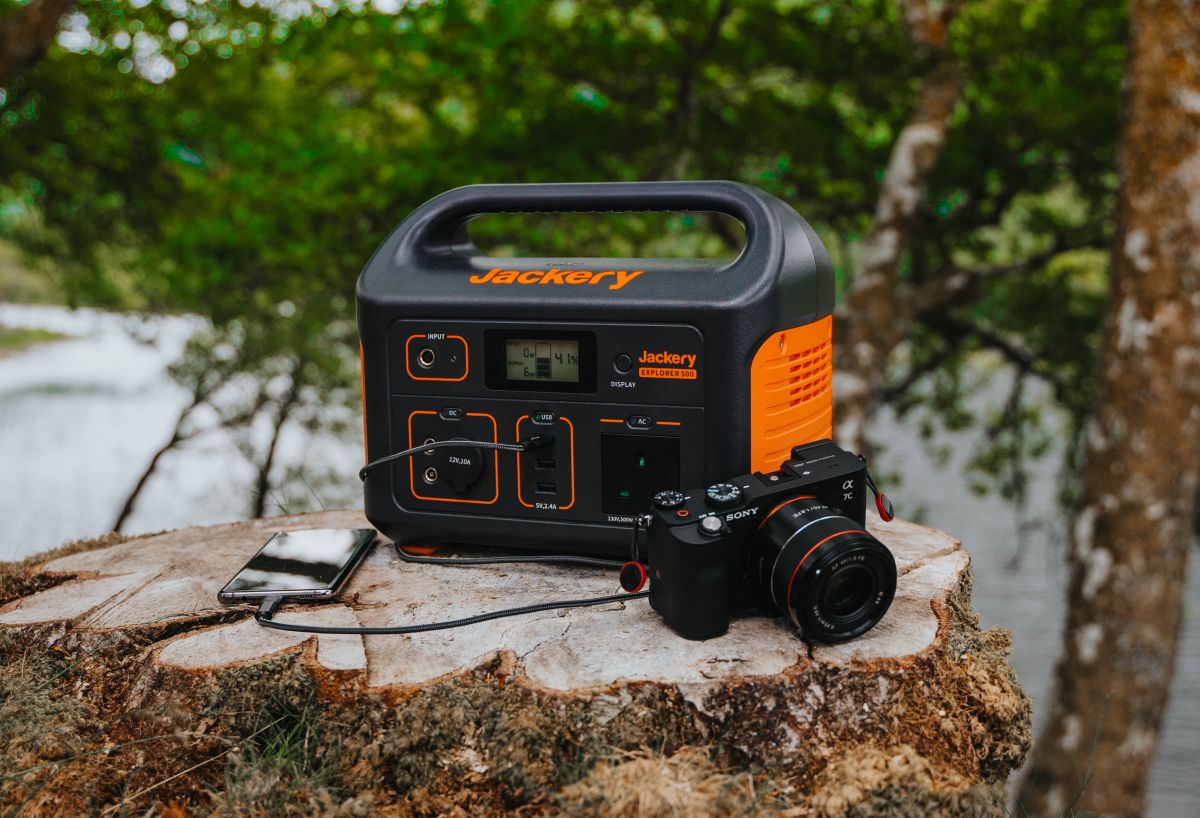 Series

Capacity

Ports

Recharge Time

Professional Equipment

Solar Generator 500

518Wh (21.6V, 24Ah)

AC Output: 110VAC, 60Hz, 500W (1000W Surge)

USB-A Output: 5V, 2.4A

Car Output: 12V, 10A

DC Output: 12V, 7A

DC Input: 12V-30V (100W Max)

AC Adapter:                                 7.5 Hours

12V Car Adaptor:                       7.5 Hours

SolarSaga 100W Solar Panel: 9.5 Hours

Camera (10W): 44H

Phone (5W): 88H

Drone (100W): 4H

Laptop (50W): 8H

Light (5W): 88H
Jackery Solar Generator 1000 has a large battery capacity 1002Wh with 2000W surge wattage. It is a green, quiet, and efficient charging solution to power multiple low and high-power-consuming appliances.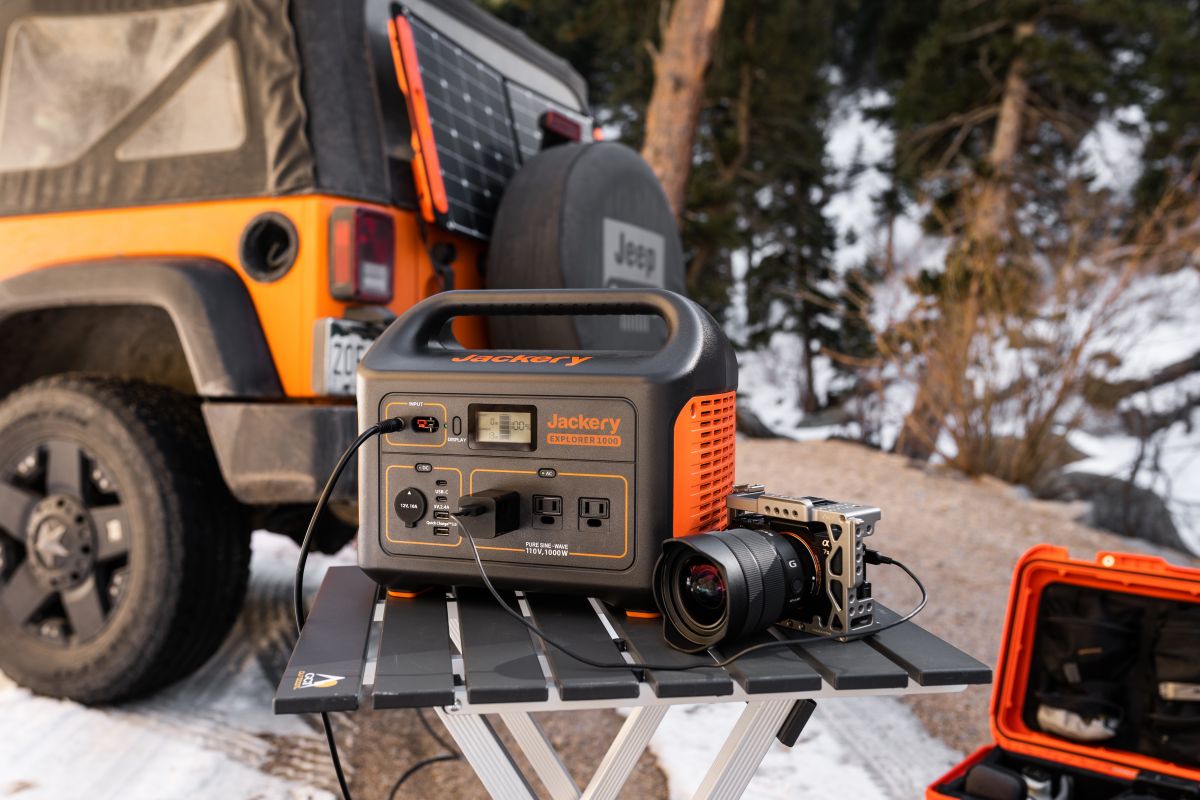 Series

Capacity

Ports

Recharge Time

Professional Equipment

Solar Generator 1000

1002Wh (21.6V, 46.4Ah)

AC Output: 110VAC, 60Hz, 1000W (2000W Surge)

USB-A Output: 5V, 2.4A

Quick Charge 3.0 Output: 5-6.5V, 3A / 6.5-9V, 3A / 9-12V, 1.5A

USB-C Output: 5V, 9V, 12V up to 3A

Car Output: 12V, 10A

DC Input: 12V-30V (200W Max)

AC Adapter: 7 Hours

12V Car Adaptor: 14 Hours

Two SolarSaga 100W Solar Panels: 8 Hours

 

 

Camera (10W): 85H

Phone (5W): 170H

Drone (100W): 8H

Laptop (50W): 17H

Light (5W): 170H
Landscape Photography Tips FAQs
What makes a good landscape photo?
Generally, a good landscape photo contains something interesting that elicits emotions, has a larger depth of field, and may incorporate majestic vistas.
What are the golden rules of landscape photography?
The golden rule of landscape photography means that you can shoot the best landscapes two times a day – dusk and dawn. You can shoot 15-30 minutes before sunrise and 30-60 minutes afterward. Similarly, you can get unique clicks 15-30 minutes before sunset and up to 30 minutes afterward.
What settings should I use for landscape photography?
Some best camera settings and tips for landscape photography include:
Manual camera mode.
The aperture between f/8 to f/11.
Low ISO of 100.
Use RAW picture format.
Set the white balance to "daylight," "shade," or "cloudy."
Shutter speed is determined by the camera.
Final Thoughts
Landscape photography is a great way to enjoy the outdoors and enhance your photography skills. However, you must prepare by understanding landscape photography tips and honing the necessary skills to click incredible pictures.
Besides, you may consider choosing Jackery Solar Generator 500 to power all photography-related appliances. Investing in a solar generator will ensure you can shoot landscapes whenever and wherever you want.
---