Calling All Adventurers, Enthusiasts, and Storytellers! Jackery Welcomes You to The Jackery Explorer Club
At Jackery, we believe in the power of adventure and the great outdoors. We also recognize the importance of sustainable energy solutions that enable us to explore further and protect the environment we love. That's why we are thrilled to announce the launch of the Jackery Explorer Club, an exclusive ambassador program created for enthusiasts, experts, creators, and professionals who share our passion for adventure and renewable energy. This club is designed to bring together a community of like-minded individuals who can share their stories, knowledge, and inspire others to embark on incredible journeys powered by clean, renewable energy.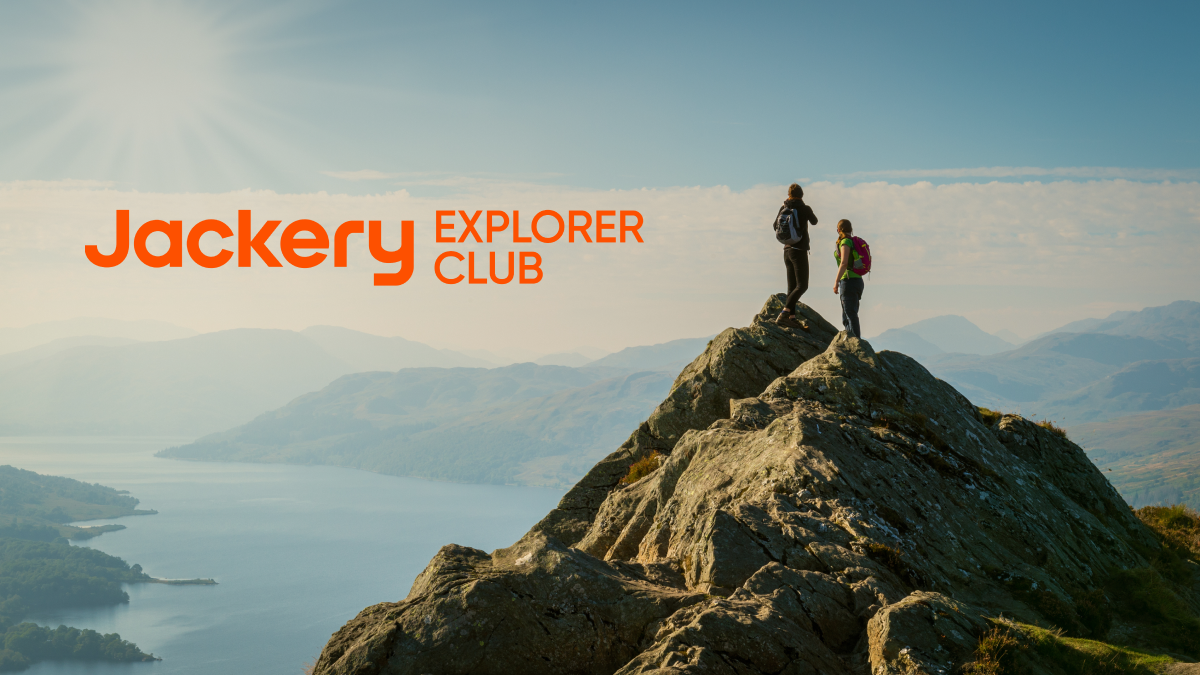 Join the Club:
The Jackery Explorer Club is more than just a community; it's a platform for individuals who are dedicated to experiencing the world around them and embracing the potential of renewable energy. Using their knowledge and experiences, each member will help spread education and inspiration across Jackery's network. As a club member, participants will have the opportunity to connect with fellow adventurers, engage in exclusive events and activities, and access special discounts on our range of innovative portable power stations, solar panels, and other innovations.
Why Join:
After submitting themselves for Jackery's consideration, qualified applicants will be selected to join the Jackery Explorer Club, where they'll receive:
A Community of Passionate Adventurers: The Jackery Explorer Club brings together a diverse group of individuals who share a common love for adventure and the great outdoors. Connect with like-minded people, forge new friendships, and discover exciting opportunities for collaboration.
Exclusive Events and Activities: Club members will have access to unique experiences such as product launches, outdoor excursions, and workshops led by experts. Stay up-to-date with the latest trends in portable power technology and renewable energy solutions.
Special Discounts: We appreciate our club members and want to reward your commitment to sustainable living. Enjoy exclusive discounts on our range of high-quality portable power stations, solar panels, and generators. Be the first to know about promotions and new product releases.
Amplify Your Impact: By joining the Jackery Explorer Club, you become an advocate for renewable energy and sustainable practices. Share your experiences, knowledge, and insights with others, inspiring them to explore further and make a positive difference in the world.
How to Apply:
Entering yourself for consideration is easy! Simply visit https://ca.jackery.com/pages/jackery-explorer-club and fill out the application form. Let us get to know you - tell us about your passion for adventure, your experience with renewable energy, and how you envision contributing to our vibrant community. Successful applicants who meet the outlined criteria will be notified and welcomed into this small but mighty club.
Conclusion:
The Jackery Explorer Club is more than just a group; it's a movement. It's a collective of those who have dedicated their lives to exploring, understanding, and/or preserving this beautiful planet we all call home. Together, we'll share stories, knowledge, and inspire others to embrace clean energy solutions. Join us in this exciting journey as we explore further, power up, and make a positive impact on the world around us. Stay tuned to check out our debut Explorers, and if you think you may fit the bill - apply now!
---